Online Divorce
in Illinois
Simple process to get divorce papers online
Affordable pricing plans with no hidden fees
Unlimited changes to forms and free revisions
Divorce papers ready to download in two business days
Step-by-step filing instructions
Award-winning tech support for all customers
Divorce in Illinois is quick and easy
Divorce Online in Illinois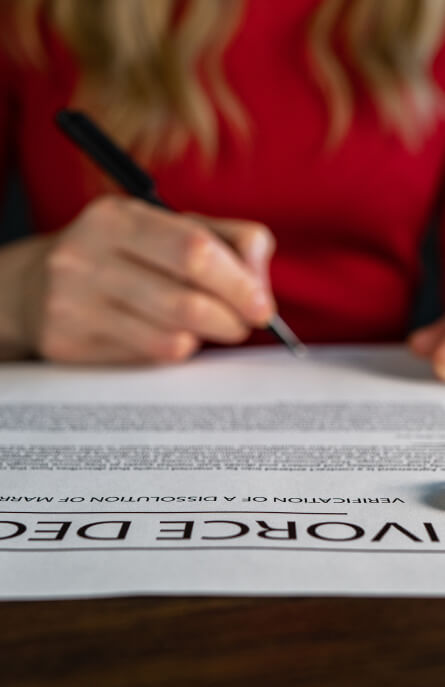 Do you need to prepare divorce papers and file them but don't know how? IllinoisOnlineDivorce.com is your go-to partner to provide you with an effective, legit, and affordable solution to your problem!
"Online divorce" is a specific term that can confuse some people. It is a service to aid people in filling out and filing divorce papers.
Here are some advantages of IllinoisOnlineDivorce.com:
There is no need for any meetings with lawyers;
A PC/laptop or a smartphone is more than enough to prepare the papers;
The ability to make any changes to divorce forms if it's necessary;
We provide state-specific written instructions to help out;
A low-cost divorce, better than hiring an attorney.
You're interested now, aren't you? All you need is to verify whether you are eligible for an online divorce. Just go through our simple questionnaire to check if you qualify!
Qualifying for an Online Divorce in the State of Illinois
An uncontested scenario is the main requirement for an online divorce in Illinois. Thus, before starting, the spouses should have a full agreement regarding divorce specifics, such as alimony, child custody, etc.
After qualifying, the next step is to complete a questionnaire that will allow the system to determine the specifics of your individual case. Our online program will generate the required completed forms based on your answers.
Get a qualified assistance tool for preparing your divorce papers!
Compare Your Options for Filing for Divorce in Illinois
Divorce With a Lawyer
A traditional divorce process where partners use lawyers to go through a divorce.
Lawyer's schedule and availability affect completion time.
A lawyer can create new conflicts, thus prolonging the process.
Potential emotional damage to children struck in parents' conflict.
Attorney services lead to high costs - a lawyer charges a minimum of $250 per hour.
Illinois Divorce Online
An uncontested divorce scenario is cheap, fast, and quick to follow.
Complete forms online from the comfort of your home, office, or any place.
Gain access to the documents online at any time with no hidden fees.
Easy access to IllinoisOnlineDivorce.com at any time.
High-quality support service and detailed court filing instructions.
DIY divorce
The cheapest yet hardest divorce scenario. You avoid any assistance but endure the whole load of the divorce process.
A lack of specific knowledge leads to mistakes.
Paperwork can become a burden dragging out the divorce.
Potential extra expenses due to the filing process.
A high risk of receiving unwanted outcomes of the divorce.
Avoiding qualified assistance leads to disputes.
Here's how our process works.
Looks complicated?
Get your hassle-free divorce
Provide your case details
2
File for Divorce Online in Illinois Without a Lawyer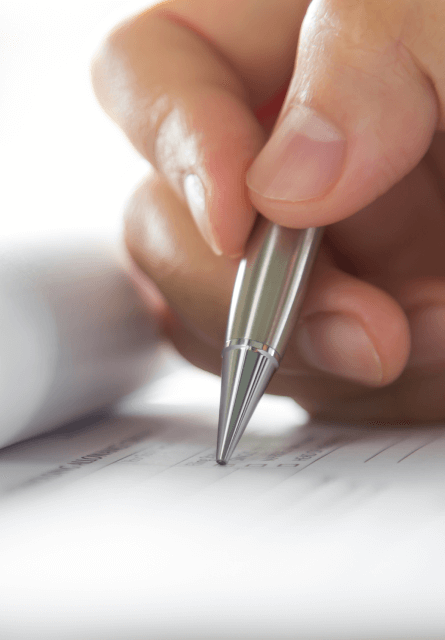 Dissolution of marriage can be challenging. It can become more complex if partners cannot reach an agreement regarding important matters such as child custody, spousal support, property division, etc.
Partners can file prepared paperwork in person or by e-filing.
They can also use the services of OnlineIllinoisDivorce.com to file their documents with the court.
Illinois family law allows two ways for filing for an uncontested divorce.
First Option - A Typical Uncontested Divorce
Spouses can file for an uncontested divorce if they agree on all the issues. Most county courts can require:
Petition for Dissolution of Marriage/Civil Union;
Judgment of Dissolution of Marriage/Civil Union;
Summons;
Entry of Appearance.
These basic forms are integral to an uncontested divorce. However, other forms are needed depending on the pending case.
Second Option: Joint Simplified Dissolution
This is yet another scenario for an uncontested divorce. Joint Simplified Dissolution for Illinois has the following requirements:
Spouses have no children;
They meet residency requirements;
Their marriage lasted less than 8 years;
Partners have reached an agreement regarding their issues.
Do-It-Yourself Divorce in Illinois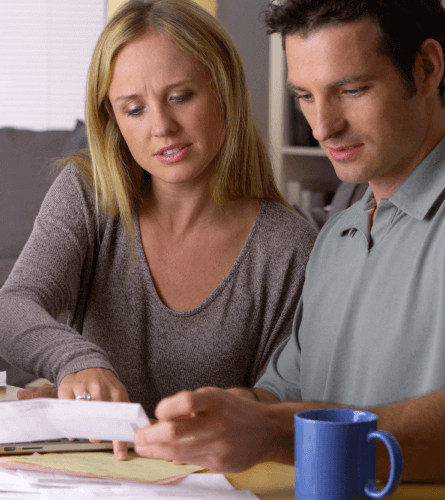 While this divorce scenario is not recommended for contested divorces, spouses who have settled their differences can go for a DIY divorce. Let us take a look at this divorce process in more detail.
IllinoisOnlineDivorce.com can assist you with completing all the required paperwork as fast as possible so you can allocate your full attention to the divorce process.
Step 1. Pick forms that are suitable for your case.
Both partners should be on the same page before filling out the divorce documents. Errors might lead to a rejection by the court.
Step 2. File completed forms at the clerk's office.
The state of Illinois allows filing in person and online. Both options are rather convenient!
Step 3. Serve the papers.
A petitioner should legally serve their partner with the papers. There are several ways of doing this:
Service of Summons and Petition - first option is to hire a sheriff in the county where the receiving spouse resides. The sheriff delivers papers in person or via mail and provides confirmation of the service.
Entry of Appearance - receiving partner is able to waive the service by filing an Entry of Appearance form.
Step 4. Attend the court hearing.
The court will require a documentation package to be delivered to the final court hearing. All the papers should be in order as the state of Illinois has strict rules regarding the division of property.
If everything is fine, the judge will sign the papers. Moreover, copies should be served to the receiving side, and the divorce is finalized.
All Required Illinois State Forms.
Illinois-Specific Court Filing Instructions.
Unlimited Revisions for as long as your account is active.
Getting a Divorce With Children in Illinois
The process for filing for divorce is similar to the procedures for childless couples, but they also need to cover the question of child custody and financial support for children.
Like most other states, Illinois is now a part of the Uniform Child Custody Act intended to reduce cross-state legislative conflicts. There are two types of custody: legal and physical.
Legal custody. This type of custody refers to the parent's right to make important life decisions for the child. This includes schooling or religious upbringing.
Physical custody. This type of custody refers to who the child will live with.
Like other states, Illinois courts allow either one or both parents to have legal and physical custody.
It is also important to remember that the court requires a parenting plan to be presented within 120 days after filing.
Moreover, both parents need to attend a mandatory parenting class before the final hearing. Depending on the county, this class can be at least 4 hours.
Some counties allow taking an online parenting class without the court's permission, while others require official approval.
Residency Requirements in IL
In the state of Illinois, a partner's residency requirement is based on physical presence within the state.
At least one of the spouses must live in Illinois for a minimum of 90 days before filing.
However, the rules are quite flexible. A petitioner does not have a waiting period to establish residency. It is possible to begin the filing process on the day of moving to Illinois or before it.
How Long Does It Take to Get a Divorce in Illinois
In most cases, there are a number of factors that can affect the divorce process. The specific type of divorce determines the different forms required for your case.
The state of Illinois has a 90-day waiting period for uncontested divorces. If the divorce is contested, the situation can be different.
A contested divorce takes a lot more time, and spouses often hire lawyers to represent their interests in the court. However, there is no specified time period for a contested divorce - everything depends on the circumstances.
That is why contested divorces take a long time to settle. The cost of such a divorce can reach up to $4,000+, which is usually undesirable for spouses who want to avoid additional expenses.
Customer Testimonials
Online Illinois Divorce made it so easy for me to finally do something I've been putting off for months. Everything was a smooth, easy process. I will be recommending this website to friends and family who I know needs this service. Thank you so much!
I enjoyed my experience using this website, I hope people are able to fine a way to use this process when they are going through this trying Time because it benefited me, maybe it can benefit you as well depending on your circumstances
I thought I was gonna have a hard time falling for divorce. This has made it very easy and very painless. I'm very appreciative of this website.
It was easy to have my forms completed. I was already a little stressed about what to do but this made it much easier.
Everything went smoothly and easy very helpful. I would definitely recommend this website to everyone who going this time.
This made filing for our divorce as stress free as possible. It took ten minutes.
I've been trying to figure out the easiest way to get my divorce paperwork started So thank you all for providing this easy site to complete my request
The entire process of deciding to get a divorce and then actually going through with it is very stressful. Since ours was amicable and no fault, this website made the process much less stressful than I anticipated.
Going through a divorce is hard enough so it's great that this platform has made the actual process so much easier. It takes away the confusion and simplifies it all!
Frequently Asked Questions
How to file for an uncontested divorce in Illinois?
The petitioner must first file a Petition for Dissolution and other required documents with the local county court. This can be done in person or using the e-filing procedure.
The next step is to send copies of documents to the respondent.
How much does a divorce cost in Illinois?
There is no concrete answer. The cost of a divorce depends on the situation.
If partners are able to settle their differences, the cost of divorce can become much lower. Depending on the county of filing, an uncontested divorce can cost around $350 (consisting of filing fees).
Further, using the services of an online divorce website costs just $139. This is cheaper than hiring an attorney.
How to get a free divorce in Illinois?
There is a need to pay filing fees that can reach approximately $350. If a petitioner cannot afford it, they can request a waiver. The court reviews this request, and, if accepted, the fee will be waived.
How to get divorce papers in Illinois?
It is possible to acquire blank divorce forms on the official website of Illinois court.
However, if a petitioner is not comfortable filling out divorce forms themselves, they can use IllinoisOnlineDivorce.com services. We can provide you with all the required completed forms customized according to your case.
Where do I go to file for an uncontested divorce in Illinois?
Once the paperwork is completed, it should be filed at the local county clerk's office. Spouses can file in person or electronically.
What are the grounds for divorce in Illinois?
Illinois is a pure no-fault state. This means that a person can begin the divorce by stating irreconcilable differences have caused the marriage's irretrievable breakdown. The judge has to review all the evidence provided and determine whether the marriage is broken beyond repair.
How is property divided in a Illinois Divorce?
Like most states, Illinois follows an equitable distribution approach when it comes to the division of property.
The judge will consider the following factors:
The length of the marriage;
Each spouse's health state;
Each spouse's occupational skills;
Either spouse's obligations from a prior marriage;
Contributions to the acquisition, preservation, or increased value of the marital property, including contributions as a homemaker.
There may be other factors to consider when determining the fair division of marital property.